Research
Ladies and gentlemen,
Analytical Center of Modern Electronics has completed the research on the Russian market of the electronic components. The research was initiated by the Association of Suppliers of Electronic Components (ASPEC) (http://www.aspecrf.org). The ASPEC meeting of members has approved the research goals and objectives and the content of the report. The period of data acquisition totaled 4 months (February- May 2020).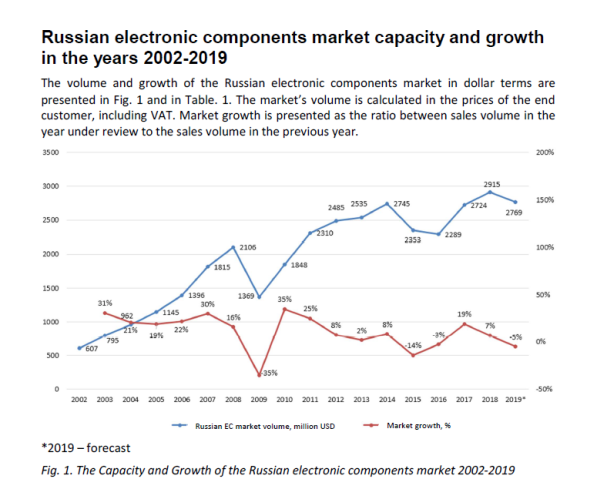 The preliminary results of this research will be first presented on May 20, 2020 during the web-conference for Association members. Final version will be corrected taking into account participants comments.
The study covers Russian market of semi-conductors, passive and electromechanical components, modules and displays used in electronic equipment production. The significant integration of Russian and Belarusian economies and close connections between the two countries, as well as the privileged customs regulations, make it possible to regard the Russian and Belarusian electronics markets as a single market.
The report contains 118 pages, 27 tables, and 18 figures.
The report is distributed in English and Russian languages.
Price for non-members of the Association: €1200
To order the report, please, send the request via email info@sovel.org or fax +7(495)280-04-19.